Baba-Nyonya Inspired
Malaysian Flavors made with Love
We are sad to announce that the Straits Kitchen food cart closed for good on May 3, 2019.
at this time, we are not sure if / when new straits projects will emerge. Please continue to follow us on social media - any updates will be posted there first.
Huge thank you to all of you who supported us over the past few years. for now, we have to prioritize family, but hopefully we'll see you again in the future.
Welcome to Straits
Our food starts with tradition
I was a lucky kid growing up in Malaysia, where amazing food is everywhere. I was even luckier to have a dad who made it his mission to introduce us kids to a variety of foods. My grandmother and mother turned every meal into something special. My best childhood memories all revolve around food and family.
Straits Kitchen has become a natural extension of a lifelong passion. It is a combination of my dad's cultural heritage and my mom's recipes and teaching. It is bringing my home cooking to you.
The food at Straits Kitchen is primarily influenced by the Baba-Nyonya cooking found along the western coast of Malaysia, especially in the port cities of Malacca and Penang. The Baba-Nyonya (also known as Straits Chinese) culture started centuries ago when native Chinese came to this area and married local Malay women, starting a new heritage full of flavor and color. Their food is a blend of Malay and Chinese traditions. Our food starts with these traditions - some dishes are quite authentic, but many have a personal twist. We hope you enjoy it!
— Angie & Jessica
CONTACT
(971) 325-7323
straitskitchenpdx@gmail.com
Location
1122 SE Tacoma St,
Portland, OR
97202
Hours
Th-Sa 11:30am–7pm
Su 11:30am–2:30pm
M-T 11:30am–7pm
W Closed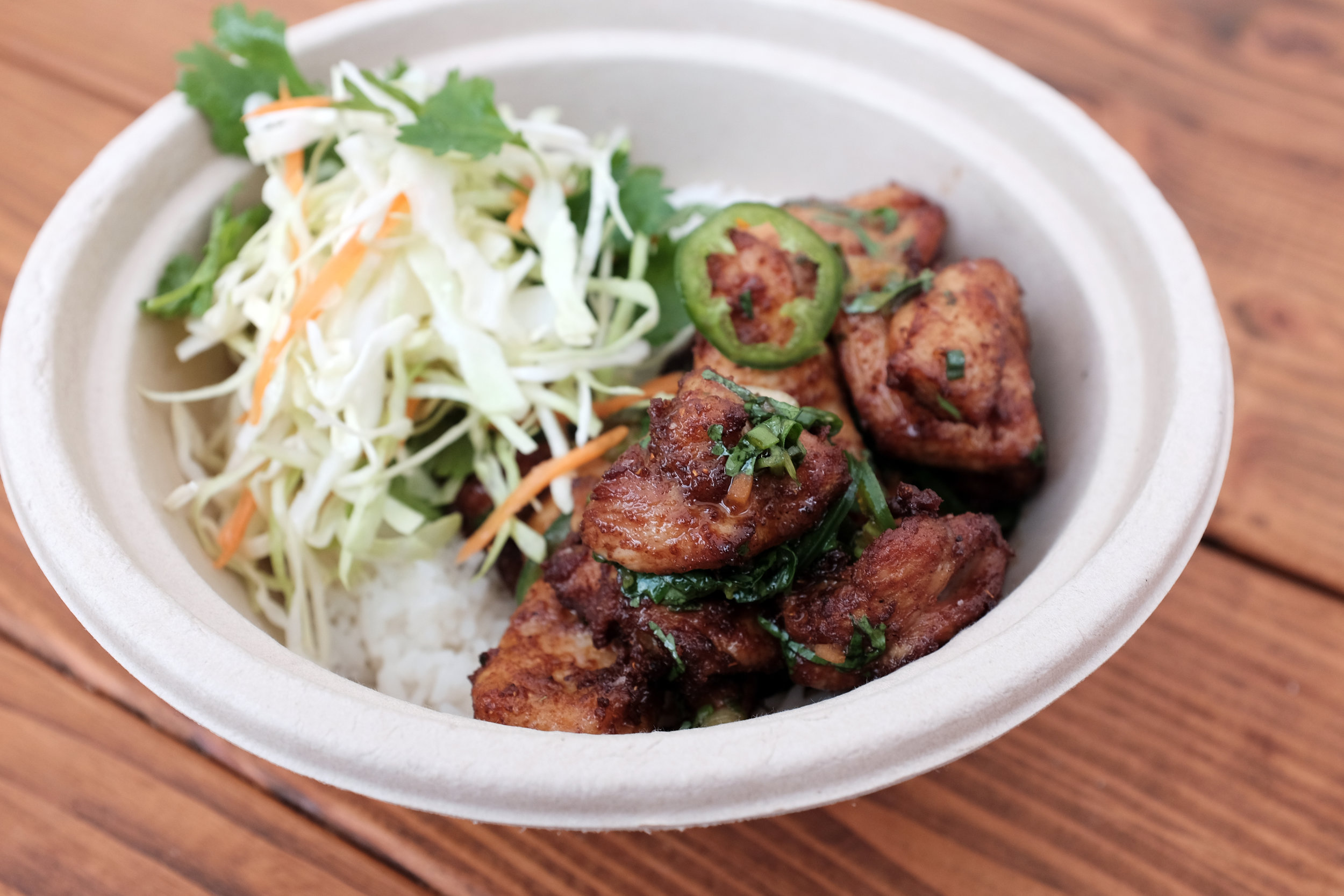 News & Reviews
We're super excited to have the recognition of our local press. Thank you!
Food Carts and Beer Garden
1122 SE Tacoma St,
Portland, OR
97202
Right next to New Seasons
Phone
(971) 325-7323
Hours
Th-Sa 11:30am–7pm
Su 11:30am–2:30pm
M-T 11:30am–7pm
W Closed
Delivery
Why did the chicken cross the road?
It didn't — it had lunch delivered! Feel free to call us to place an order and have it ready when you arrive. But you can also have our food delivered straight to you, thanks to Postmates!